International Students' Guide to Study Abroad in Canada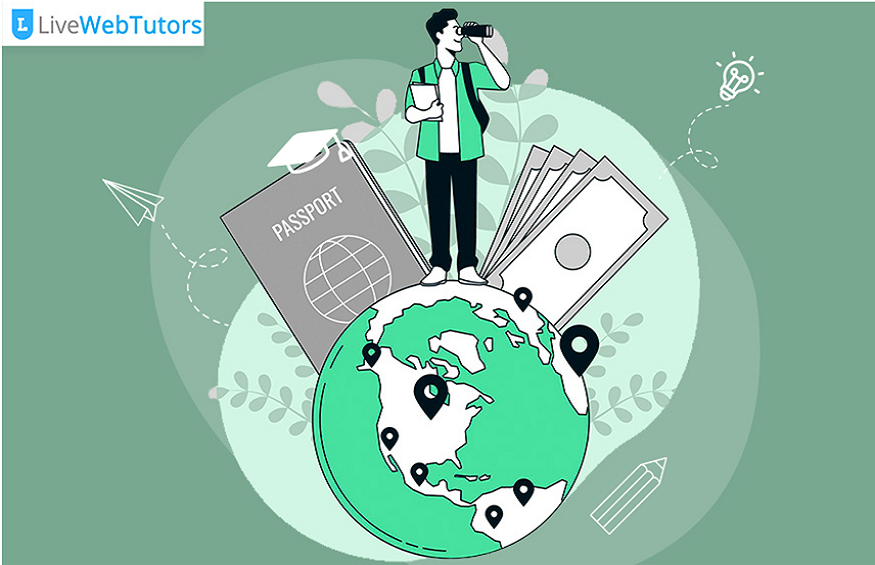 21 of the top 500 universities worldwide and 32 of the top 1,000 are in Canada. 572,415 people had study permits in Canada in 2018.
It has some of the top academic institutions and research facilities globally and some of the most effective study programs.
Canada should be at the top of your list if studying abroad is something you want to do. Continue reading for a step-by-step explanation of applying for a Canada Study Permit.
Recognize the Conditions
Understanding the various prerequisites for schools and the courses they provide is necessary to submit a successful application to a Canadian educational institution.
Candidates must also carefully examine the laws and ordinances that govern the application for a study permit. Only accredited institutions and permitted study duration will have any real value.
Planning for your Canadian study visa should begin a year in advance. An updated passport, proficiency in either English or French, proof of passing required language exams with minimum grades or bands, and evidence that you can afford to pay for your studies and the cost of living in the country are all prerequisites for admission to all universities and institutions.
Naturally, regulations may differ between provinces. Therefore this process must be carried out meticulously and methodically.
Select your Institution and Course
Finding if a facility is a Designated Learning Institution is the first step in selecting one. International students can only be admitted via DLIs.
To apply to study in Canada, you must complete a specific main course. The academic system in Canada allows for course change, but it is essential to weigh your alternatives in advance and select a major in which you have a genuine interest.
Take the Language Proficiency Test
Every international student who wants to study in Canada must demonstrate fluency in either English or French. The definitive English language test is IELTS, while some colleges may also accept results from the TOEFL or Cambridge English: Advanced exams.
You can choose from the DALF, DELF, or TCF exams for French. However, the TEF test is the most popular option.
Select the exam, pay the cost, and reserve your dates far in advance. Of course, you'll need to improve your language abilities if you want your application to be accepted.
Apply to universities
Getting in touch with the colleges on your shortlist, bringing their application packets, and submitting them well in advance are essential. A dozen institutions to choose from can be favourable, but you must consider the application price, which ranges from $100 to $250.
This only applies in some places. Compare your choices, decide on your preferred program and university, and then pick one or two backup possibilities.
Be cautious while completing the application form, and include correct facts supported by documentation. Once you've finished, you'll have to endure the agonizing wait for your acceptance. The institution will give you an acceptance letter when you indicate your interest; this document is crucial for the following requirements.
Apply for a study permit
It's time to submit your application for a Canada Study Permit now that you have a school ready to accept you. You have two options for applying: online or at a nearby visa application centre. The acceptance letter you obtained in the previous phase, your passport and verifiable evidence that you have the money to fund your studies in Canada must all be included with your application.
You will also receive a "Certificate d'acceptation du Québec" along with the acceptance letter if you apply to a province of Quebec (CAQ) school. As part of your application for a study permit, be sure to provide this document.
Distance Travel
The immigration officer will decide on your study permit application after the application has been completed and, if necessary, after conducting an interview. If approved, you may immediately begin making travel arrangements for Canada.
Your license will have a start date when it officially becomes valid. Remember that before this day, you won't be able to enter Canada. Travel as you had planned.
Study Time
Before permitting you to enter Canada, the immigration officer will check your permission and other documentation at the port of entry. The immigration process is complete, and you can concentrate on starting your experience as an international student in Canada.
What Happens after You Finish You're Studies?
The federal government of Canada desires foreign graduates as excellent candidates for new permanent citizens.
They are youthful, culturally aware, and multilingual, have Canadian credentials, and frequently have professional experience.
Canada's Post-Graduation Work Permit enables students to start their professions here after graduation.
International students now have an easier time transitioning to permanent residency thanks to recent modifications to the Express Entry selection process.
Several provincial immigration programs are also targeted exclusively at international students.
Get the top Canadian writers to assist you with your college assignments
You desire top-notch outcomes when you search for assignment help in Canada. With this in mind, our business has assembled the most qualified authors to guarantee the perfect quality of your tasks.
All experts are Canadians who speak fluent English, have degrees from accredited universities, and have relevant experience. Our service is just what you need if you're seeking the ideal spot to pay for custom Assignment Help Canada.
Get help from genuine experts to improve your outcomes!
We take all steps we can to satisfy our consumers. Anyone who asks us to "do my assignment" may be confident in the superior quality we produce.
We provide the most significant writers with Ph.D. and MA degrees, reasonable costs, anonymity, and a guarantee of the best outcomes. We have everything a student could want. So why are you still waiting? Take your time if you wish to help from a qualified source of Essay Writing Help! Tell us, "Please do my homework for me," and you will have a prosperous future!